Back to Jobs
Data Scientist
Advanced Technology center seeks an intellectually curious, collaborative data scientist to investigate data science and related technologies, envision and apply those technologies to solve real-world problems. As a Data Scientist, you will use analytical, statistical and programming skills to collect, analyze and interpret large data sets and draw conclusions and novel insights into customer behavior and potential product offerings.

Responsibilities:

Mine and analyze data from internal database and external vendor data to drive optimization
Develop custom data models and algorithms to apply to data sets
Use predictive modeling to optimize varies business across the organization including Marketing, Risk, and Operations
Develop processes and tools to monitor and analyze model performance and data accuracy
Be a self-starter and create data-backed recommendations to help Sr. manger make strategic business decision

Qualifications:

Technical degree in Mathematics, Statistics, Econometrics, Operation Research, Industrial Engineering or Computer Science is required.
3+ years of experience manipulating data sets and building statistical models.
Experience using statistical computer languages (SAS, Python, SQL, R) to manipulate data and draw insights from large data sets.
Experience developing cloud-based software models and systems using Java, JSON, REST, etc is preferred.
Experience creating and using advanced machine learning algorithms and statistics: clustering, decision tree learning, neural networks, regression, simulation, etc. and understand their real-world advantages/drawbacks.
Experience in statistical and data mining techniques: Random Forest, Boosting, Decision Trees, text mining, social network analysis, etc.
Excellent written and verbal communication skills for coordinating across teams
Present the analyses, findings and recommendations to broader audience including senior leaders across the organization.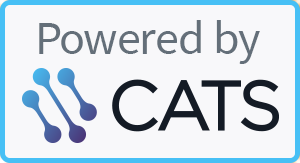 Return to top ↑