Back to Jobs
Quality Manager
Quality Manager

Small, growing firm is searching for a strong Quality Manager who is versatile and can wear multiple hats and drive Quality for a SaaS-based software product and services firm. This is a fantastic opportunity to join a fast-moving team and have a big impact!

Responsibilities

Supervise and manage internal audits and facilitate external audits.

Maintain certification and compliance efforts for ISO 9001 and ISO 27001 standards.

Monitor and maintain process and product compliance with quality standards and regulations with which the company must comply.

Initiate and take an essential role in process improvement and automation initiatives.

Trigger and effectively participate in projects that aim to:

Investigate, contain, resolve and prevent occurrence of quality incidents and issues, and continuously reduce the cost of quality.

Monitor the quality of the business units and processes that are in scope for ISO 9001 and ISO 27001 standards

Enable the change within the organization to deliver value to stakeholders with excellent quality.

Ensure that policies and procedures align with the company vision of quality.

Maintain and enhance the quality system in the organization.

Help and support internal system initiatives.


Qualifications

BS or MS degree in a technical discipline (CS, MIS, etc)

Managed internal Quality Management System, including Controlled Documents, Corrective Actions, internal and external Audits, and other ISO 9001 processes.
Experience using Quality Management software.
Knowledge of Good Documentation Practices (GDP), computer system validation, and 21 CFR Part 11 Guidelines is a plus.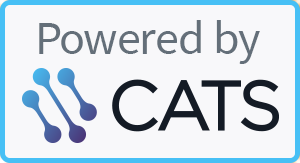 Return to top ↑