Back to Jobs
Senior Implementation Consultant – Make A Difference!
Senior Implementation Consultant – Make A Difference!


Summary
Are you up for a challenge? Tired of bureaucracy? Want to make an immediate and lasting impact? Our client is growing and seeks an experienced Implementation Consultant who is responsible for a range of value-added services for a diverse multi-national client base.

You will deliver a range of consulting services to new and existing clients, and own the on-going business process relationship with clients pre- and post-implementation of client's chosen software. This role acts as the principle subject matter expert between the client and the software vendor, leading the detailed analysis of aligning client business processes with software functionality to realize maximum value for the client.

And best of all, you will be a key member of a small, nimble team where you are free of politics and bureaucracy and can focus on improving results for our clients and yourself.

Responsibilities

Act as subject matter expert on multiple implementation and consulting projects simultaneously, often across software solutions.
Serve in a consultative role to advise clients on best practices and business process re-engineering.
Facilitate communications between disparate groups within client's organization (e.g., CRE, Finance, IT).
Identify and automate manual or outdated processes to drive synergies across internal teams and promote our culture of collaboration.
Guide/coordinate RFP analysis, discovery, product demonstrations, proof-of-concept activities, return on investment (ROI) analysis, and the presentation of a compelling business case for investment, working in tandem with client and prospective software vendors.
Act as primary technical liaison between client and software vendor's Sales, Project Delivery, and Development teams.
Lead system design workshops, incorporating business needs from various groups to ensure all requirements are captured.
Document configuration design and configure client's system.
Assist client with general system/bug fix testing and user acceptance testing (UAT).
Work with client to define system enhancement requirements for software vendor development.
Identify and manage the delivery of supplemental consulting services to new and existing clients in addition to the original requirements, building long-lasting relationships to sustain on-going business with the clients.

Requirements

Minimum of 5 years of related experience with a Bachelor's degree; or 3 years and a Master's degree.
Experience with implementing large, complex strategic SaaS-based software solutions across multiple business divisions.

Strong preference for:

Corporate real estate (CRE) industry experience
Lease accounting experience
IWMS and/or CRE software experience

Ability to work on multiple projects and deliverables simultaneously and shift between software solutions.
Proven proactive team player and self-starter with the ability to drive decisions and consensus, and to resolve issues quickly and efficiently.
Effective written and oral communication skills in order to liaise between the user community, executive sponsors and the technical team.
Effective presentation skills and polished/professional demeanor.
Flexible and able to travel up to 50%.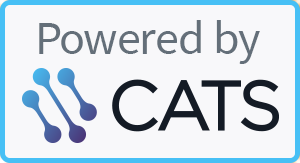 Return to top ↑